Flying high: Octopus Energy and RES to build new German wind farm on disused US air station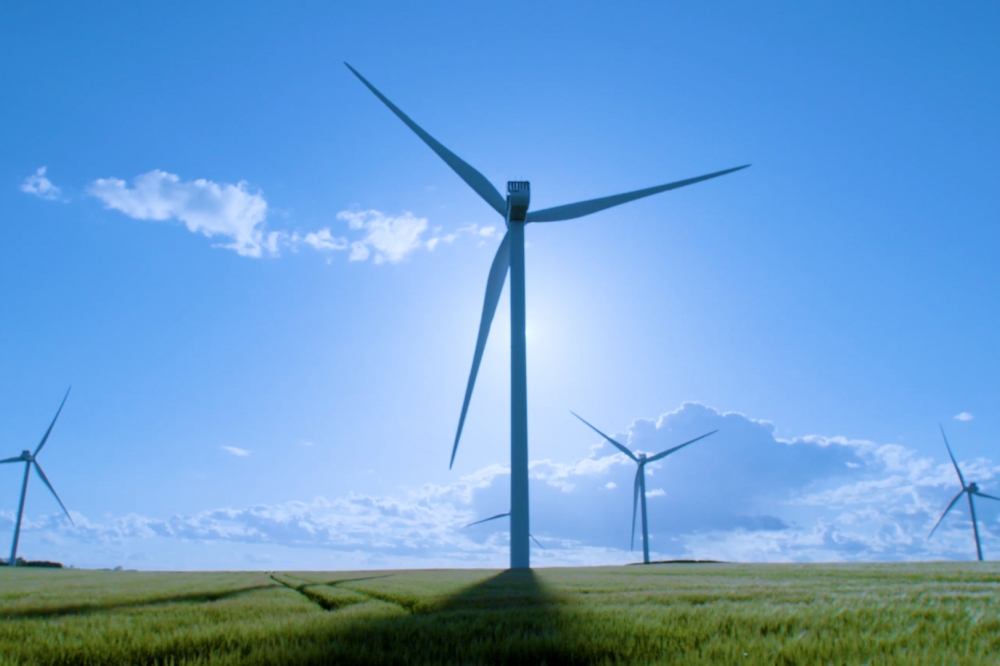 Octopus Energy's generation arm - who manage £6bn worth of renewable assets and energy transition projects globally - makes its fourth wind farm investment in Germany in less than a year.

The new 11.4 MW wind farm is being built on a disused site of a former US air station near Prüm in west Germany, close to the Luxembourg and Belgium border.
It consists of two large Nordex turbines and will produce enough energy for 13,500 homes, the equivalent to planting 100,000 trees, or taking 110,000 petrol cars off the road. Construction has already started and it will become operational in 2024.
Octopus entered Germany's renewable generation market last June. It now manages over 100 MW of onshore wind farm projects across the country, which will generate enough clean power for 100,000 homes.

The company already has several more deals in the pipeline to boost its generation footprint in Germany over the next few months.
Octopus acquired the wind farm from the project developer RES, the world's largest independent renewable energy company. This is the first deal for Octopus and RES in Germany, who already have a strong partnership in the UK.

RES is building the wind farm and will help manage operations under a 20-year contract, closely working with landowners, local communities and the municipality. The company has been active in the German renewables market for 10 years, developing, constructing and operating wind and solar projects to drive the energy transition, with a pipeline of over 1 GW of renewable energy projects.

As Europe's biggest wind market, Germany built 2.4 GW new onshore wind last year - more than any other European country. Onshore wind makes up 17% of Germany's electricity mix, with Government targets to rapidly ramp up capacity by 10 GW a year from 2025*.

Zoisa North-Bond, CEO of Octopus Energy Generation, said: "We're hugely excited about Germany's renewables market, and we've quickly gone from 0 to 4 wind projects in less than a year. We're looking to rapidly turbocharge the German 'Energiewende' so those wanting to build more wind and solar in Germany should get in touch with us."

Rachel Ruffle, RES EMEA CEO, commented: "Germany continues to lead the way onshore wind showing how a supportive policy direction and collaboration can positively shape the pace of deployment. Delivering more onshore wind will always be a win-win situation – greening our energy mix with cheaper generation and bringing inward economic investment to local areas."